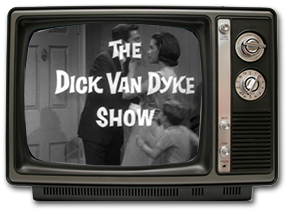 MyOldTV
MyOldTV is the web app for all lovers of television's early years. TV trivia games are at the core of MyOldTV, but we also provide a variety of other diversions including puzzles and knowledgebase searches.
Trivia Games
Site users can construct trivia games for 1 - 4 players or teams that will provide hours of fun while teasing you with questions about the shows, actors and other personalities from early, classic television. Questions span the years from television's dawn in the late 1940's to the year 2000. The games also include memories from the music and history of the times, allowing players to relate each program to the culture of its associated period. Text questions, photos and musical themes, along with a variety of other types of clues make the games varied and interesting, and our extensive database creates questions that number in the thousands.
Games can be played by groups sharing a single screen in one location, or by individuals sharing the moderator's screen over a network. Trivia games can be constructed to be challenges of short duration, or may be designed to allow for extended gaming over several sessions.
Puzzles
TV show and actor-themed puzzles come in a variety of forms. Individual players will enjoy crosswords and word search games and can choose from a large variety of jigsaws that vary in size from 50 - 200 pieces.
Learning
Users can explore details about TV shows and actors by employing our filterable "Learning" menus. These searches will open details from the MyOldTV database as well as expose links to more info from The Movie Database (TMDB) and Wikipedia.
To register, use the button below. If you are already a member, click "Go To Game."
(Note: Registration will allow free access to the game for a 1 week trial period.)
Brief, or detailed video instructions for site use are provided by graphic links...